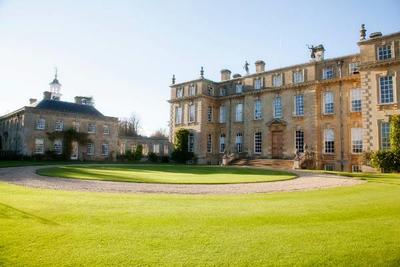 Ditchley is recruiting!
The Ditchley Foundation is recruiting for the post of House Operations Manager within the Bursary Team.
The Bursary provides operational support for the Foundation, with particular focus on maintaining the Ditchley Park mansion and grounds. The House Operations Manager is responsible for the efficient running of the daily operation of the Ditchley mansion and ensures all requirements for house-based events are delivered by the respective operational teams. The role is the de facto deputy for the Bursar and has line management responsibility for the Head of Estates, Domestic Bursar and Chef, as well as casual event staff.
This role requires a general background in business administration, including experience in team leadership, HR, H&S and compliance. The successful candidate will be resilient, adaptable and genuinely enjoy working in a team, collaborating closely with work colleagues and possessing a strong understanding and appreciation of positive team behaviours.
The post is full time and involves some evening and weekend working during events, for which time off in lieu will be given.
More information about the Foundation and its home Ditchley Park can be found at www.ditchley.com.
Further information about the post can be found here.
Applications should be sent in writing to Mike Montagu, Bursar, either by email to: bursar@ditchley.com, or to the address below and should include a current CV with a covering letter.
The Ditchley Foundation, Ditchley Park, Enstone, Chipping Norton, OX7 4ER
By applying for this vacancy, you are giving permission for The Ditchley Foundation to contact you and retain your details.  For more information, please contact Katie Williams, Major Events and Projects Lead, (info@ditchley.com) for a copy of The Foundation's Candidate Privacy Notice.  
Katie Williams · Wed 20 Jan, 13:07 · Link