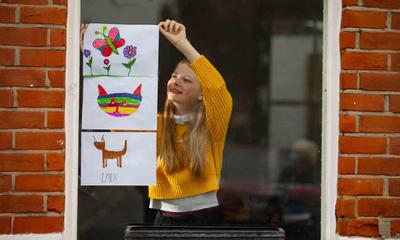 The Great Big Art Exhibition
Some of British art's biggest names, including Anthony Gormley, Sonia Boyce and Anish Kapoor, are encouraging Britons to turn their front windows into a gallery as part of a nationwide initiative to create a "magical patchwork of creativity". 
Let's build on our previous popular art in windows events to make Charlbury a lively street art gallery over the coming months.
The Great Big Art Exhibition has been launched by Gormley, who is the first artist to choose a theme for people at home to be inspired by as they create work to contribute to what organisers are calling the nation's largest ever exhibition. Gormley chose the theme of animals for participants to riff on, and people are encouraged to make their artworks out of what they have at hand. 
The results – be they paintings, sculptures or something less traditional – are to be placed on a front porch, balcony or window. 
Download an inspirational information package at:
https://firstsite.uk/the-great-big-art-exhibition/pack/
Tony Lloyd · Fri 29 Jan, 10:30 · Link