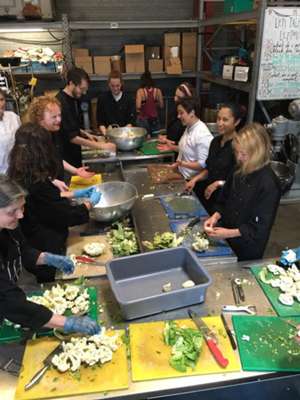 CRAG launches Christmas appeal
Welcome a refugee for Christmas!
Charlbury Refugee Action Group invites you to make a space at your Christmas table, by leaving an empty chair in which a refugee would be welcome.
If it represents one refugee, we invite a contribution of £10 or more. If it represents a family, we suggest £30.
If your Christmas visitors want to contribute too, the more the merrier!
The money we raise will go to groups of volunteers supported by the charity Help Refugees and working with refugees mostly in France and Greece.
There are more details on our donation page. And in the new year we will let you know how much we raise.
So here's how to make a space at your table …
(1) Visit our new fundraising site. Just click here and choose your amount. (Or call us on 01608 811378.)
(2) Please add Gift Aid if you are eligible, as it adds 25% to the total you give.
(3) Keep in touch on our new website here and stay up to date with what we are doing. Discover how we can all best help people in desperate need. You can sign up for our newsletters, and get information about our future events (including our concert programme) and collections.
(4) You can join our mailing list now by clicking here.
Thank you so much for what you do!
Jon Carpenter · Tue 28 Nov 2017, 10:18 · Link