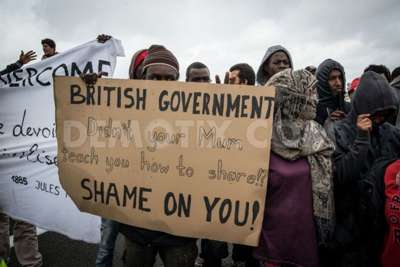 Charlbury relief effort for Calais and Dunkirk refugees
Charlbury Refugee Action Group filled our car (very) full of tinned food and sorted warm winter clothing, plus about ten pairs of walking boots, a couple of tents and a few sleeping bags all donated by Charlbury people, and on Christmas Eve we took them to Vanessa in Hook Norton, who has also been collecting in her home village. She is leaving her family today for a couple of days so she can drive it all to the distribution warehouse in Calais.
A thousand thanks to all of you who made this possible. Please see the Events listing for the next CRAG fundraiser on January 9, where we can turn your surplus (unwanted?) Christmas presents into funds to support more relief work.
If you would like to help by driving donated items to Calais on a future occasion, or to a collection point In the UK, please let us know and we can put you in touch with the right people and sources of information.
The first link below is to an article that explains why all this is necessary.
Virtually all the help given to refugees in Calais, and also Dunkirk where conditions are actually far worse, is done by volunteers. The NGOs and big charities are simply not there, except for Medecins Sans Frontieres. The British and French governments are doing nothing either.
www.theguardian.com/commentisfree/2015/dec/10/calais-jungle-refugee-camp-volunteer-conditions?CMP=Share_iOSApp_Other
More specifically, on Dunkirk:
www.independent.co.uk/news/world/europe/refugee-crisis-inside-the-dunkirk-camp-where-2500-refugees-live-in-conditions-far-worse-than-the-a6784881.html

Jon Carpenter · Sat 26 Dec 2015, 11:30 · Link