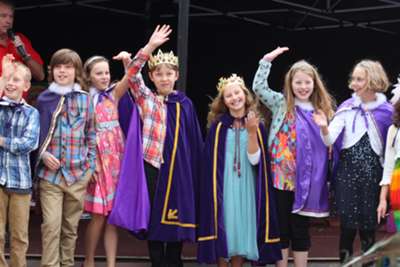 Re-live Street Fair
If you enjoyed Street Fair this year, or even if you couldn't be there, you can re-live some of the highlights online thanks to some excellent coverage posted by Cotswold TV ( www.cotswoldtv.com/feature_player_fftv.php?id=1187 ) and Witney TV
( www.witneytv.co.uk/videos/charlbury-street-fair-2013 ), both featuring our very own special guest Layla Claridge who did such a wonderful job for us on the day. Thanks again Layla.
On behalf of the Street Fair team I would like to thank everyone who supported the event in any way and helped to make the weekend so successful and enjoyable.
I am pleased to report that, with our Quiz Night still to come on Friday 1st November, we are on course to make a similar contribution to Corner House & War Memorial Hall funds at the end of this year to the amount that we raised last year.
Peter Kenrick
Street Fair Chairman
Peter Kenrick · Sun 29 Sep 2013, 17:57 · Link