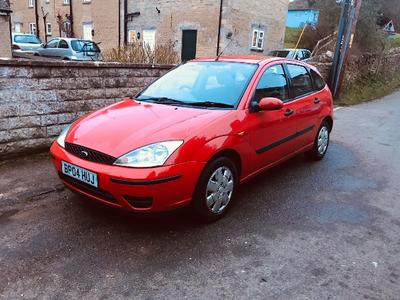 Are you a bit handy with cars? Fancy a project? I'm selling my 2004 Ford Focus Flight as we have bought a new car - it needs a new exhaust (including catalytic converter). I've found the parts for around £100 on eBay, I just don't have the time or the inclination to fix it, but it's a great little car with a lot of life left in it so it seems a massive waste to scrap it. Other things to note are two small chips in the windscreen (although one has been filled by Botley Windscreens, it's just still visible) and a bit of a leak in the boot when there's torrential rain - the seals and vents have been checked by the garage and reported to be sound, they suspect it might just be a case of tightening up the tailgate. All pretty easy fixes really.
Mileage is 131,597. It is still driveable, but obviously needs attention sooner rather than later.
Looking for £300, but open to sensible offers.
Natalie Scicluna 07752 916270 / nataliescicluna@yahoo.co.uk
Natalie Scicluna · Tue 25 Feb, 15:41 · Link