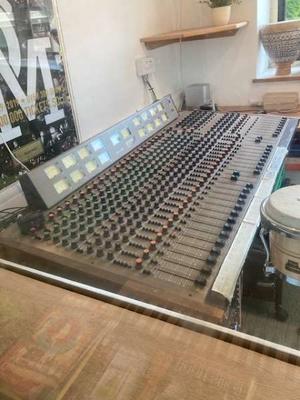 This is a 24-track Allen & Heath System 8 analog mixer.  
Dating from the 1980s, it's the kind of vintage analog equipment beloved of many in the music world.  It would need servicing to make it fit for professional recording again but it's fully functioning and in regular use.  
Studio reorganisation means it's got to go.  I don't expect much money for this but it'd be nice to see it go to a good home.  
If you'd like to know more or make me an offer, contact me on 07828 076358 or <simonfenn@me.com>
Simon Fenn · Sat 26 Sep, 16:25 · Link