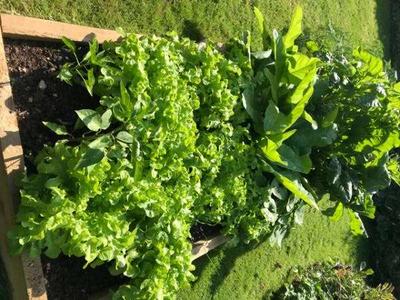 Charlbury Community Centre - Pop up Veg Patches
As part of the Charlbury Veg Bed project from last year the community centre has three final raised veg boxes made and ready to be delivered. The boxes measure as follows (L:W:D) :
Two raised beds:  x 5ft by 2ft by 1ft
One raised bed: x 6ft by 2ft by 1ft
The boxes will be delivered and installed with a lining and soil. The project was started during the first lockdown to help those isolating get outside whilst staying safe. However the beds proved very popular and we quickly opened the project wider to encompass the whole of the Charlbury community, accepting a £50 donation per veg box from those able to give it.
If you would be interested in one of the boxes please get in touch with Charlotte via email at charlotte@charlburycommunitycentre.org.uk or call the community centre on 01608 811878
daniela jenkins · Mon 11 Jan, 10:03 · Link