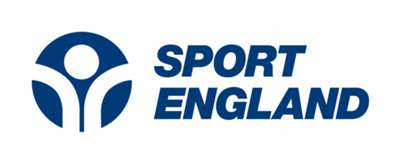 CHARLBURY COMMUNITY CENTRE gets Sport England cash boost
Charlbury Community Centre is set for a major transformation thanks to £500,000 of National Lottery funding from Sport England's Improvement Fund.
The £2 million Community Centre is one of 19 projects across England to share in £6.5 million of National Lottery investment from the latest round of funding, which is helping clubs refurbish their facilities.
The money from Sport England's Improvement Fund will ensure that construction for the new Community Centre will start within the next few weeks.
The Centre will consist of:
- A large, modern sports hall that can accommodate a wide variety of sports including football, netball, tennis, cricket, basketball, volleyball, badminton and more;
- A new, modern library with IT facilities, WIFI and enough space for meetings, school visits, reading groups, story sessions, doing homework and many other activities; and
- A friendly, flexible community, youth and café area, where people can meet in a relaxed setting.
Marjorie Glasgow, chairman of The Thomas Gifford Trust, said: "We are immensely grateful to Sport England for its support, which will enable us finally to go ahead with providing these much-needed facilities for all of the people who live in Charlbury and its surrounding communities. It is the huge support that we have received from local people over the past ten years in particular, which has provided a solid foundation on which our major donors, such as Sport England, have been able to build.
The Thomas Gifford Trust - a charity that has roots going back to 1592 - is managing the project on behalf of everyone in Charlbury." Mrs Glasgow added, "The Community Centre will provide a new focus for the town, helping to maintain its identity and support our businesses as well as offering people of all age ranges first-class, state-of-the-art sports facilities in a building that has been designed to meet exacting energy-performance standards."
Sport England Property Director, Charles Johnston, said: "Sports facilities are a vital part of community sport and we know people have a better experience of sport when they can play in good-quality facilities. Thanks to National Lottery funding, we can continue to invest in sports facilities across the country, so that everyone can enjoy a first-rate experience of being fit and active."
Sport England's Improvement Fund has invested over £49 million to date in 150 community-based projects across the country. From upgrading artificial grass pitches and swimming pool facilities to helping sports clubs become more environmentally sustainable, this funding has played a crucial role in improving the standards of community sport and incentivising more people to become active.
For more information, please contact:
Marjorie Glasgow, Chairman, The Thomas Gifford Trust
Tel: 01608 819253
Mob: 07962 130971
More information about The Thomas Gifford Trust is available at www.charlbury.info/community/6
Sport England is focused on helping people and communities across the country create a sporting habit for life. It will invest over £1 billion of National Lottery and Exchequer funding between 2012 and 2017 in organisations and projects that will:
Help more people live more active lives
Create more opportunities for young people to play sport
Nurture and develop talent
Provide the right facilities in the right places
Support local authorities and unlock local funding
Ensure real opportunities for communities.
.
daniela jenkins · Thu 30 Jun 2016, 14:12 · Link