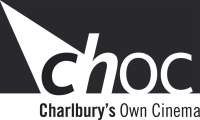 ChOC announces biggest programme ever

This autumn's programme of films and live entertainment is ChOC's most ambitious season yet.
And ChOC events can now be booked online: go to www.chocfilms.info for more information, ticketing, reviews, photographs and trailers. (Online booking for live events will be available from late August. All films can be booked online now.)
o-o-o-o-o-o-o-o-o-o-o-o-o-o-o
ChOCLive
A dedicated committee coordinated by Jackie Hague (810713 jackie@chocfilms.info) is choosing acts and performers to bring a diverse programme to Charlbury; opera, folk, jazz, musical comedy, string quartets, poetry recitals, drama and so on' - something for everyone.
The first two ChOCLive events are:
Sunday October 30 at 6.00pm: Shoestring Opera will be performing one of Mozart's best loved operas, Cosi fan tutte at the Memorial Hall.
It's not often that Charlbury hosts a classic opera, so Shoestring and ChOC hope to see a big turnout. The opera, fully staged and costumed, will play for one night only. Arranged for 10-piece orchestra by Jonathan Burton and Shoestring's conductor, Chris Davey, it will be sung in the original Italian. The company will have honed its skills first in a private open-air theatre not far from Arezzo.
The story is both spicy and salutary! A cynical old philosopher bets his two young soldier friends that he can get their fiancées to be unfaithful to them within 24 hours - but only if they do exactly as he instructs them. He enlists the help of the girls' maid; the lads act up, the girls (and their maid) are taken in, and much confusion, emotional upset and - for the audience - humour follow.
Directing the opera, and playing the scheming philosopher Don Alfonso, is Charlbury resident Giles Dawson, who writes: 'We have been having a wonderful time preparing this amazing work. The company is a happy blend of experienced performers and budding professionals: Dorabella and Fiordiligi (Victoria Jess and Hannah Davey) have both recently graduated from music college and are making their way as full-time singers; Ferrando and Guglielmo (Hugo Tucker and Peter Brown) bring fine voices and a wealth of experience to their roles; and Despina (Kipper Chipperfield) contributes set design and costumes to the enterprise, as well as her characterful playing of the pivotal part of the maid.'
Friday November 4 at 7.45pm: Madame Galina, Forces Sweetheart, a show that Madame Galina has performed for the military in Iraq and Afghanistan as well as for the royal family!
"Hilarious and touching stories - his singing makes me cry every time. Tutuboy rocks!" Joanna Lumley
Tickets for the opera (£15, £12 for children and full-time students) and for Mme Galina (£8) will be available from Evenlode Books and Charlbury Post Office towards the end of August.
o-o-o-o-o-o-o-o-o-o-o-o-o-o-o
ChOCFilms
For our autumn films we're choosing quality of film over size of Hollywood budget. These films have proved very popular in independent cinemas and have received glowing reviews in the national press. There's lots of detail on our website.
Sunday September 11: The Kids Are All Right (cert 15)
'A light, lovingly handled tale about the difficulties of staying in love.' (Film4)
Friday September 23: Submarine (cert 15)
Fifteen-year-old Welsh teenager Oliver Tate has two big ambitions: to save his parents' marriage via carefully plotted intervention and to lose his virginity before his next birthday.
Sunday October 9: Of Gods and Men (cert 15)
A crew of foreign workers is massacred by Islamic fundamentalists in the Algerian mountains. The army offers protection to a Christian monastery, but the monks slowly realise that they have no choice but to stay... come what may. Loosely based on real-life events in the 1990s.
Sunday November 13: Oranges and Sunshine (cert 15)
The true story of Margaret Humphreys, a social worker from Nottingham, who uncovered one of the most significant social scandals of recent times; the mass deportation of children from the United Kingdom to Australia. "A powerful, deeply moving, understated account." (The Observer)
Fri December 2: Benda Bilili! (cert PG)
A wonderfully upbeat, rewarding and entertaining film. "Benda Bilili is a band made up largely of paraplegics from the streets of run-down Kinshasa... [The film] records their heroic struggles to support their families through music reflecting the hopes and sadness of their everyday lives... We see and hear their music getting steadily more confident over the years." (The Guardian)
Sunday December 11: Potiche (cert 15)
Laugh-out-loud comedy and social and political satire make up this extremely popular French film starring Gérard Depardieu and Catherine Deneuve. Deneuve is a submissive, housebound 'trophy housewife' (or 'potiche') who steps in to manage the factory run by her wealthy and tyrannical husband after the workers go on strike and take him hostage. When her husband returns from a restful cruise in top form, things get complicated. Depardieu is the union leader and her former lover...
Find all you need to know about Charlbury's most exciting programme of entertainment ever at www.chocfilms.info
Jon Carpenter · Sat 30 Jul 2011, 13:53 · Link