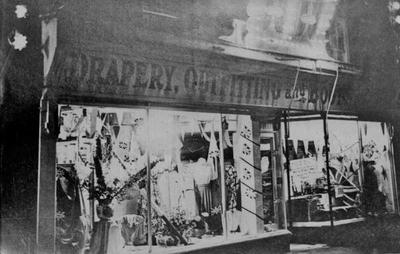 CHARLBURY MUSEUM
WANTED - CORONATION PHOTOS 1953!
The Museum seeks your help. The Platinum Jubilee of the Queen's Reign will be celebrated in June 2022, marking 70 years since she acceded to the throne in 1952. Can you remember the Coronation celebrations in Charlbury in May/June 1953? Do your family photo albums contain photos of you or your granny or grandpa at those Celebrations? Would you kindly lend them to the Museum to be scanned, used in our displays and preserved in our town archives? We have a few in the archives already, but it would be lovely to have more.
There was the County School "Pageant to Elizabeth", seen in May 1953 by "a thousand people" in the garden of the Homestead on the Playing Close. Betty Hunt portrayed Elizabeth I, riding side-saddle, and the Vicar thought her horse "contributed considerably to the effectiveness of the scene". Many Charlbury businesses were decorated, a Coronation Oak was planted in Nine Acres, the Charlbury Players put on an entertainment. There was a church service, camp fire, sports, a carnival with fancy dress, a tea party with souvenir mugs and dishes, and the Boy Scouts' Beacon on Banbury Hill. Please contact info@charlburymuseum.org.uk if you can help with photos or other items.
Janet Jeffs for Charlbury Museum
Janet Jeffs · Thu 30 Dec 2021, 16:31 · Link