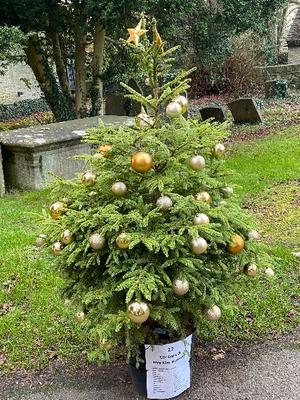 Christmas Tree Festival at St Mary's
Come and see the wonderful spectacle of the Christmas trees in the churchyard and look at all the children's trees inside the church.
When you are visiting enjoy some delicious homemade cake and hot drinks at the cafe in the church and rest those tired feet for a bit!  We follow covid rules to keep everyone safe.  The cafe is open all day on Saturday and Sunday afternoon this coming weekend in aid of our beautiful church.  
Maureen Sparling · Thu 16 Dec 2021, 20:49 · Link