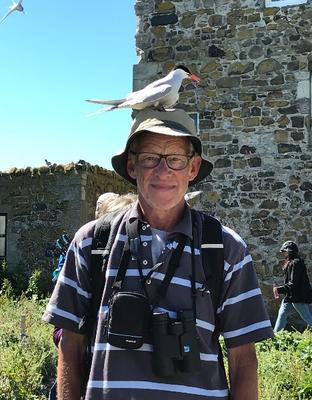 Remembering Jon Carpenter
I am sorry to report that Jon Carpenter has passed away after a long illness.
Jon was known by many people in Charlbury for his commitment and love for the town, but especially, of course, for Evenlode Books, the busy, characterful bookshop he ran on Market Street. The bookshop was an extension of his long-standing publishing business, which published books of local interest under the Wychwood Press imprint, and those of progressive social and environmental concern as Jon Carpenter Publishing – two of Jon's great passions. 
Visitors to the bookshop would often see Jon beavering away behind the desk on a book project but were invariably greeted with a friendly "Hullo!" (always with a 'u'). Jon described himself on Twitter as "In love with Charlbury and its people" and this was very much reciprocated. Even after retiring from the bookshop, Jon very much remained active and interested in local affairs, and I would often meet him on the street to be buttonholed with "Can we do something about…?".
Jon was one of the volunteer administrators for the Charlbury website, and was always a voice of thoughtful calm. Many of the little details on the site are his suggestions.
Our thoughts are with Angela, Ben and Ele.
Please do also read the tribute to Jon on the Charlbury Refugee Action Group page.
You can read a profile of Jon in his bookshop days (2008) on the Oxford Mail website. His bookshop website is still online and full of interesting information about Charlbury.
Should you want to add your memories of Jon, please do use this forum thread.
Richard Fairhurst · Fri 11 Jun 2021, 09:05 · Link