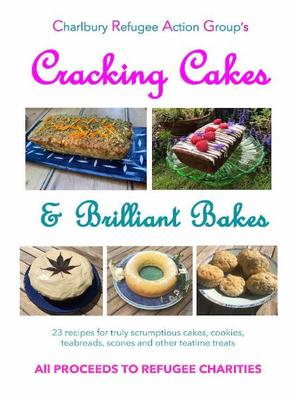 CRAG publishes a new digital recipe book
CRAG's new digital recipe booklet Cracking Cakes and Brilliant Bakes features 23 recipes for the mouth-watering teatime treats enjoyed by so many at our concerts, cafés, and tea parties.
It includes maple nut cake, toll house cookies, macaroons, cheese scones, orange and almond cake, Earl Grey and raspberry cake, honey almond cake and much more.
All donations will be used to support charities working on Lesvos who are helping homeless refugees after the Moria camp burnt down earlier this month. 
To find out how to get a copy (we're suggesting a minimum donation of £5) please email recipes@charlburyrefugee.org.uk - thank you!
Vicky Buser · Wed 23 Sep 2020, 17:49 · Link