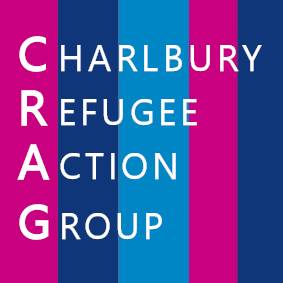 CRAG: Response to the refugee crisis in Greece
Thanks to all our supporters, CRAG (Charlbury Refugee Action Group) has raised over £17,000 over the last 12 months for refugee relief. All the money we have raised has been sent to organisations dedicated to alleviating conditions for refugees in Europe.
The Covid-19 pandemic has made the plight of refugees throughout the world even more drastic.
In particular, there is a desperate need of support on the island of Lesvos after the fires in the overcrowded Moria camp last week, leaving 13,000 people homeless.
The fires started hours after reports that 35 people had tested positive for Covid-19 at the camp. Since fleeing the blaze on Wednesday 9th September families have been sleeping in the fields and on the roads.
By making a donation via CRAG you can be sure that your money will be used carefully and wisely to support charities working on Lesvos such as Attika and Help Refugees.
Now is the time to act.
Ways you can support CRAG so we can help refugees in Greece:
1. You can set up a monthly standing order to Charlbury Refugee Action Group - Sort code: 089299, Account no: 65789036 - and email treasurer@charlburyrefugee.org.uk to let us know. A regular donation ensures that we can always send money to the charities working in areas of greatest need, which will vary from month to month.
2. You can go to our JustGiving page at https://www.justgiving.com/charlburyrefugee and click on the 'Donate' button.
3. You can make a donation here: https://justgiving.com/campaign/crag-concert and be given a link to our virtual tea concert.
4. You can donate or buy secondhand books. Please email capricornclive@aol.com for details.
Thank you so much for your continued support in such challenging times.
You can find out more about CRAG at https://www.charlbury.info/community/crag
Vicky Buser · Wed 16 Sep 2020, 21:12 · Link