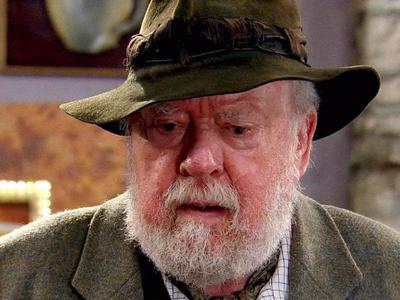 Freddie Jones 1927-2019
Actor and former Charlbury resident Freddie Jones passed away yesterday (9 July) after a short illness.
Freddie was well known in the town and a great supporter of CADS and other community organisations. He lived in the town for 30 years, moving out in 2007 but still keeping in touch – most recently he opened the new Community Centre in 2017.
As an actor he was best known in recent years for his role in Emmerdale, but had a long career in both film and TV. The Guardian recapped his career in a piece today.
Wed 10 Jul 2019, 16:32 · Link