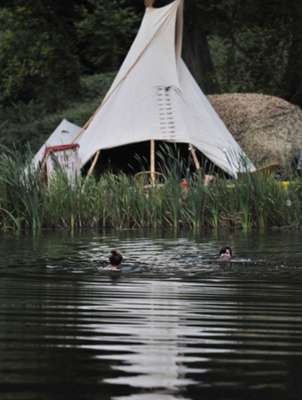 WILDERNESS IS NAMED AS 'BEST NEW FESTIVAL' AS TICKETS FOR NEXT YEAR GO ON SALE
Wilderness, the ground-breaking festival of musicianship, theatre, talks, panel debates, parties, outdoor pursuits and food experiences which debuted at Cornbury Park in August this year was named as the UK's 'Best New Festival' at last night's Festival Awards UK.
The Festival Awards UK are the annual 'Oscars' of the contemporary music festival industry, with a mixture of industry experts, reviewers and journalists deciding on the best festivals the country has to offer.
Tickets go on sale today for Wilderness 2012 which will take place at Cornbury Park from Friday 10 August until Sunday 12 August 2012. Once again there will be discounted tickets on offer to locals which will be released nearer the time, and best of all, children of 10 years-old and younger go free.
For more information go to www.wildernessfestival.com

Alison Wright · Wed 16 Nov 2011, 12:50 · Link