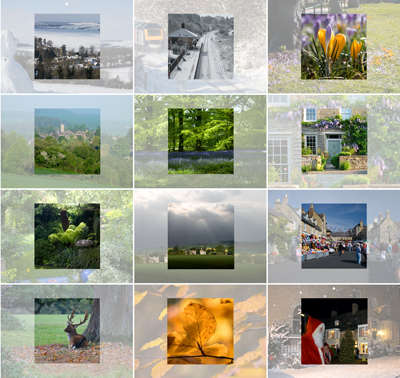 Charlbury 2011 Charity Calendar on sale now
Our Calendar for 2011 is now on sale. This unique product consists of seasonal photographs of Charlbury raising funds for ROSY (Respite Nursing for Oxfordshire's Sick Youngsters).
Artistically designed, it is printed on high quality satin photographic art paper. You will not be disappointed!
Vif Images is a Charlbury company - everything is designed and produced in-house. See our website www.vifimages.com, telephone 01608 810133 or see the calendar at Cotswold Frames.
Also available - Chadlington Calendar!

Mon 22 Nov 2010, 17:26 · Link