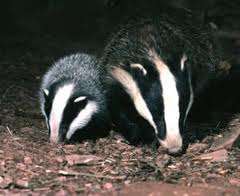 Badgers: police appeal for information
Police are appealing for information after discovering some badger setts have been interfered with at Centenary Woods, near Ticknell Piece, Charlbury.
There are numerous setts in the woods which are often used by dog walkers and police have found a dead badger there.
If you have any information on this please contact the Wildlife Crime Officer PC Simon Towers on 08458 505 505.

Jon Carpenter · Mon 23 Aug 2010, 14:36 · Link