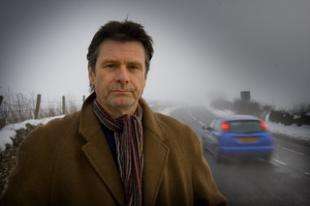 Petition launched to cut speed limit on Finstock/Witney road
From the Oxford Mail:
"A grieving husband has launched a petition to cut the speed limit on a west Oxfordshire road where his wife became the eighth person to die in a decade.
"Paul Bennett's wife Linda died in a crash last November on the 60mph B4022 near Charlbury, just three days before her 54th birthday. He is now calling for the county council to introduce a 40mph limit between Charlbury and Witney, following two deaths in the past 12 months."
People who would like to add their names to the petition are asked to e-mail their name, address and comments on the road to haileypc@live.co.uk . (More details on the Oxford Mail story.)
Richard Fairhurst · Sun 24 Jan 2010, 23:23 · Link