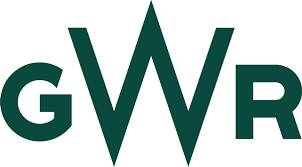 Reply from GWR about the state of the station
Following several complaints to GWR from the Town Council and residents, about the state of the station I have received the following email:
Thank you for your emails and apologies for the delay in coming back to you.
We are currently recruiting for a new member of staff at Charlbury, we have been operating the station without a member of staff in recent months due to long-term sickness, and due to potential vandalism the station building cannot be opened when the station is unstaffed. Our North Cotswold station manager will open up the station facilities (inc toilet and waiting room) when he is based at the station, this will be on ad-hoc basis until we have a permanent member of staff in place.
On the building itself, both the external painting and timber works are due to start by the end of October (and hopefully sooner!). The damage caused by the burst pipe last winter was extensive, but we do now have the plans in place to bring it back up to the standard we expect. We do appreciate the frustration and concern this has caused; we should now be on the home straight of getting things back to what both we and the local community want to see.
Apologies again for the slow reply – if you have any further questions please do shout.
Best wishes
Tom
Thomas Lydon | Public Affairs Manager | Great Western Railway
Lisa Wilkinson · Tue 26 Sep, 16:04 · Link