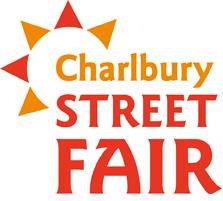 Charlbury Street Fair Stalls Assembly Volunteers
Just to remind people, that the Street Fair is running this coming Saturday 16th, and as always, we are in need of volunteers to put up the stalls in the morning and, just as important, take them down shortly after the raffle draw.

So, if you fancy a little bit of a workout, then please turn up in Church Street at 8am on Saturday, ready to get a little physical. There will be training, sticky gloves and refreshments (including the all important bacon sandwiches) being provided by Lisa Hadfield-Law.

Just as important, is volunteers to pack the stalls away at the end of the day, which will be after the main raffle draw at 5 pm.
Steve Jones · Tue 12 Sep, 13:25 · Link