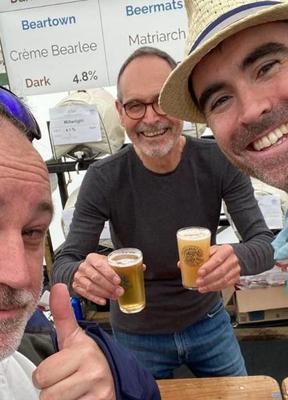 10 more Volunteers required for Charlbury Beer Festival!
Many thanks to those of you who've responded so positively to last week's request for volunteers for the Charlbury Beer Festival. We now have over 40 volunteers but we still need to find at least 10 more before the big day on June 24th. if you'd like to help us out for a couple of hours, please get in touch.
As a volunteer, you'll get free entry to the festival and a Charlbury Beer Festival t-shirt. You also get that warm fuzzy feeling from helping raise funds for local charities! If you would be willing to commit two or more hours of your day to helping us or just want to find out more, please get in touch using the email or link below.
Mick Donegan volunteering@charlburybeerfestival.org.
Volunteer Form link
Michael Donegan · Sat 20 May, 06:24 · Link