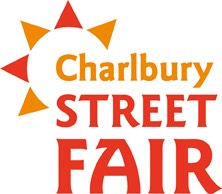 Charlbury Open Gardens
Charlbury Open Gardens
I am pleased to report that Sunday's Open Gardens Event has, on provisional figures, raised almost £2,600 for the Charlbury Corner House and Memorial Hall Trust.

The Charlbury Street Fair Committee would like to thank the Garden Society, the owners who so generously opened their gardens to the public, the volunteers who ran the event, the Charlbury Morris Men and the children's choir who performed so brilliantly in the Memorial Hall.

Finally, thanks to those that bought tickets, and we trust you enjoyed the opportunity to see some wonderful gardens.
Steve Jones · Tue 21 Jun, 10:26 · Link