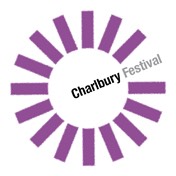 Charlbury Festival Photography Competition
As part of the Charlbury Festival in June there will be an open photography competition for adults and children. Entries will be displayed in Charlbury Deli & Cafe and in Cornerstone in the Corner House.
The four adult themes are: Holidays, Black and White, Buildings and Nature. The children's theme is Animals.
There will be prizes for each theme and an opportunity for visitors to vote for their personal favourite. Entries to be mounted on A4, 50p per entry for adults, children under 16 free.
The competition will be judged by local photography specialist, curator and mentor Anstice Oakeshott together with wildlife photographer Paddy Gallagher.
Hand-in is on Thursday 9th June between 2.00 and 4.00 and Friday 10th June between 9.30 and 11.00 in Charlbury Deli & Cafe
Further information contact Julia Reid 01993 868457 or julia_d_reid@yahoo.com
Tony Lloyd · Tue 10 May, 19:39 · Link