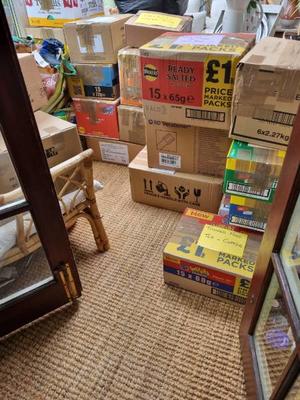 Emergency Supplies for Ukraine Update
Thank you so much to everyone who has donated items that are being taken  to Ukraine shortly. Dawn has been overwhelmed with essential supplies! Thank you so much to Charlbury Nursery, The Railway Children Nursery, Charlbury Medical Centre and Cornbury Park.
As I've been repeatedly asked for the final deadline; it is Tuesday 3rd, in the evening, as Dawn's transportation crew will be dropping off in Oxford in the coming days.
vicky burton · Mon 2 May, 14:20 · Link