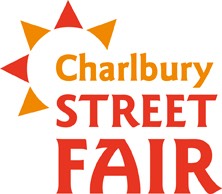 Charlbury Street Fair 2022
Planning for Street Fair 2022
I'd like to invite anyone interested in helping us organise Street Fair to join us either on the 17th February, Thursday evening, at 7.30PM in the Old Three Horseshoes, or on Saturday 19th February at 5PM in the Memorial Hall's Garden Room. Do set these dates in your diary as we are arranging our 'recruitment drive' for our Committee, and the new 'Friends of Charlbury Street Fair'.
The 'Friends' is a new group of people who will help support us in various ways - at the Quiz, at the Barn Dance, at Open Gardens and on the Fair day itself.
Do please join us on one of these dates to find out more!
Prof. John Dora
Chair
Charlbury Street Fair Committee