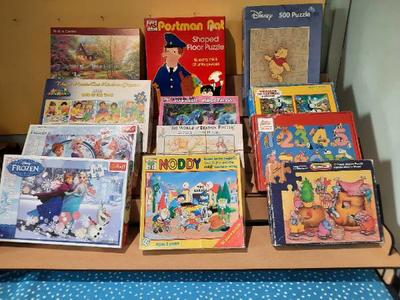 Cornerstone at the Corner House
At Cornerstone we have so many great puzzles and games - we have put out a new shelf full. Do come and help yourselves - children welcome to come and choose what they would like. Help yourselves too if you have the grandchildren coming to stay.
From next week we are happy to take in unwanted spectacles / glasses and cases. These will be passed on to charity by Christine Elliott.  
Also we will accept new unwanted printer cartridges - seals need to be unopened - for people to come and help themselves to. 
Finally we are in need of carrier bags - all types - for food parcels. Please bring any clean carrier bags in when we are open: Monday - Saturday 10am - 1pm. 
If you would like to go on to regular email update for Cornerstone please let us know by sending an email to cornerstone@charlburychurch.uk 
many thanks
Cornerstone Team