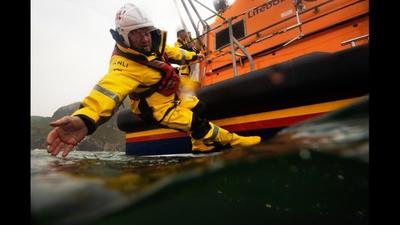 CRAG AGM highlights need to protest Nationality & Borders Bill
On Monday 18 October Charlbury Refugee Action Group (CRAG) held their AGM followed by two brilliant speakers - Helena Cullen from Oxford Asylum Welcome and Fran Webber speaking about the Nationality and Borders Bill.
Fran explained that if the Nationality and Borders Bill currently going through Parliament is passed, humanitarian rescuers could face life imprisonment for bringing refugees to safety, while Border Force officials will be immune from prosecution if they drown refugees during pushback operations in the Channel. Refugees arriving without papers, seeking family members here, could be imprisoned for four years, sent to another country, or made homeless and destitute and separated from their loved ones indefinitely.
Here are three things you can do to stop it:
1. Go to a Refugees Welcome Rally! On Wednesday 20th October, at 4.30, asylum rights groups are holding a rally in London's Parliament Square to say 'refugees are welcome here!' A solidarity rally will be held at Carfax Tower in Oxford at 5.15pm.
2. Sign Freedom from Torture's Official register of support - and get your family, friends, work colleagues and neighbours to sign. Go to freedomfromtorture.org/officialsupport now and add your name.
3. Write to your MP or to a Lord, Baroness or Bishop in the House of Lords. Here is a template letter written by Fran that you can adapt. (If you want this document sent in Microsoft Word format please email secretary@charlburyrefugee.org.uk)
You can look on the Parliament website at the House of Lords members list and pick some names at random. It's best to choose those with their own email addresses.
Angela Gwatkin · Wed 20 Oct 2021, 10:15 · Link