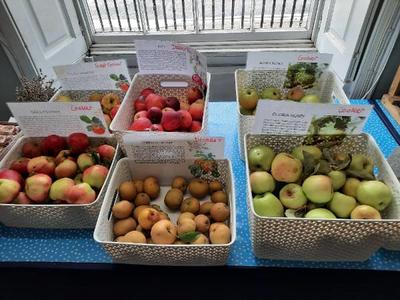 Cornerstone - school uniform, produce and plants
Thanks to the help of our brilliant volunteers, Cornerstone continues to be open Monday - Saturday 10am - 1pm. We will be packing the school uniform away next week so do come down if you could use some spares. After next week let us know what uniform you need and we will have a look for you - email cornerstone@charlburychurch.uk or drop in. 
We have lots of apples in store but some trees haven't produced well this year, according to our local expert, so if you have surplus we would love to have it to share with Charlbury. 
We also have some left over plants from a recent sale - do come and help yourself as we will only keep them for another week. 
Books can be accessed in the Cornerstone rooms, Anne Downer room and upstairs with funds going to Cornerstone and the Corner House. 
Any queries do get in touch on cornerstone@charlburychurch.uk 
Many thanks for your continued support of this community project. 
Jo Paton, Cornerstone Manager