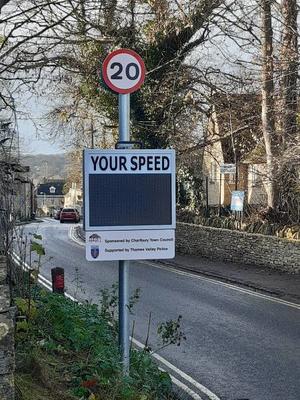 Charlbury Community Speedwatch returns
The speed of vehicles through Charlbury continues to be a source of complaint from many residents, pedestrians, cyclists & other drivers.  The Speedwatch project has been collecting data over the last 18 months to prove this & active monitoring & reporting is about to restart.  If you're concerned about the environmental impact on Charlbury, worried for your children or elderly relatives & want to do something you can contact me at jimholah61@gmail.com or just turn up at one of the following sessions for a taste of what we do.
You'll see us on.....
*The Slade at 9.30 Wednesday 6th October.
 * Enstone Rd at 9.30 on Wednesday 13th & 20th October
* Woodstock Rd at 4 pm on Tuesday 26th October
The Speedwatch project is supported & funded by the Town Council and works in partnership with Thames Valley Police.
If you want to be a part of this, just let me know.