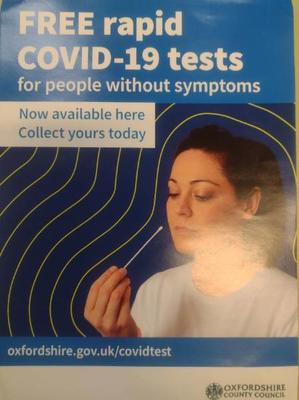 Lateral Flow Test Kits at Charlbury Library & Community Centre
From today, all of Oxfordshire's Libraries are able to give out Lateral Flow Test Kits to anyone wanting a pack. Each pack contains 7 test kits and we are aiming to give no more than 2 packs (of 7 kits) per household at a time. All the instructions are inside the packs and they are free of charge.
As the Community Centre is open to the public far more hours than Charlbury Library at the moment, the Community Centre is also offering the Test Kits. Please see any volunteer/staff member to request your kit(s) so that we can note how many are being taken. We do not need to take any names or personal information.
Julie Ward · Mon 2 Aug 2021, 12:44 · Link