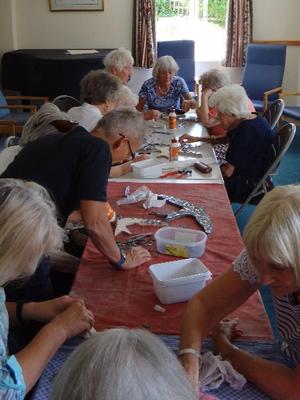 Swifts in the Library
Have you seen the beautiful swift mosaics on the wall of the Community Centre by the outdoor seating area? 
Charlbury Arts has been asked to make more swift mosaics to decorate the walls of the library. If you have not yet made a swift you would be very welcome to join one of the workshops this summer. 
Your completed swift will then proudly join a swoop of fifty others on the library wall. 
These free workshops will be held at the Charlbury Community Centre on the following dates from 2pm to 4pm.  If you would like to make a swift mosaic, please contact joanna@shakir.org.uk to book your place. 
All materials will be provided and help if needed. Wednesdays - 11th, 18th, 25th August, 1st September Saturdays - 14th, 21st, 28th August Please advise us of your available and preferred dates.
Tony Lloyd · Mon 12 Jul, 12:00 · Link