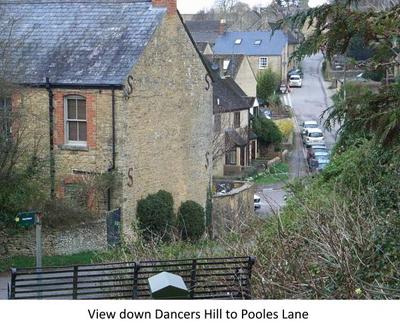 The History of Charlbury through ... the card index for the parish church registers
Barbara Allison for Charlbury Museum
Are you old enough to remember card index systems for collecting and filing a lot of information? Or so young you don't know what they are? These seem very last century now, don't they, overtaken by information stored on the internet. The museum still has a lovely set of index cards, stored in 4 boxes, which record the entries in the parish registers of baptisms, marriages and burials, arranged by families. Here is an example of the card for the marriages of the Clifford family –a long-standing Charlbury family, as you can see from the first dates of 1603 and 1730.
At the bottom of the card, the occupations of both Martha Clifford, a gloveress, and her brother David Price Clifford, a tailor, are recorded. There wasn't room on the card to write Martha's husband's occupation, he was a leather-dresser, but David's wife didn't have one, according to the register. For about 30 years, from 1838 to 1868 or so, the marriage register has the occupations of women - one of the few sources of women's occupations here in Charlbury in Victorian England.
Another example is the card recording Philip Dance's marriage to Lydia Berry in 1822. Below this has been written 'gave name to Dance's Hill' or what we now call Dancers Hill. Why was that? Philip Dance was a glover from Tewkesbury, and one of those persuaded by William Albright to come to Charlbury to 'revive the gloving industry' in the 1800s. By 1820, he owned one of the houses on Knaves Knoll, which overlooked the site of the 'glovers pits' first recorded in 1736 and later called the Tannery on the 1880 OS map. The site is now Tanners Court. He had his 4 children baptised in the town, but by 1841, he had moved with his family to Cheltenham.
We would love to know more about these cards: there are 100s of them, all written in a neat and clear hand. The transcription of the Charlbury registers was undertaken (by Vera Wood) and published by the Oxfordshire Family History Society in 2001. These cards may well have been made before then, perhaps from the actual registers themselves? Do contact us at the museum if you can tell us more.
And when was the hill between the bottom of Pooles Lane and the Slade named Dancers Hill, and by whom?