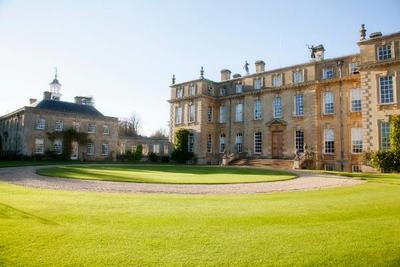 An exciting new job opportunity at Ditchley
The Ditchley Foundation (ditchley.com) is recruiting a new chief operating officer.
Over the last four years, Ditchley has successfully transformed itself into a leading 21st century organisation, whilst remaining true to its heritage and values. The next four years should see a further step change in Ditchley's reach, profile and financial resources. The chief operating officer will have the skills and experience to work closely with the director (CEO) to take Ditchley to the next level of impact, profile, efficiency and financial sustainability, whilst safeguarding and improving grade one listed Ditchley Park as a national treasure set in historic parkland and gardens.
Salary: £50,000 to £60,000 depending on experience and qualifications plus high quality service accommodation and ten percent pension contribution.
A fuller description of the role is attached. 
To apply please write to: directorspa@ditchley.com, making the subject of your covering email, COO Role Application, and your name.
Please attach to your email a letter explaining in no more than two sides of A4 why your skills and experience fit you for this role, why you would like to work with Ditchley and what you would aim to achieve
Please also attach your CV giving details of your relevant skills, qualities, experience, expertise and qualifications.
Applications should be submitted by 7 May to be considered. The selection process will run over the rest of May. The target start date for the new role is 1 September 2021.
Katie Williams · Mon 26 Apr 2021, 12:34 · Link