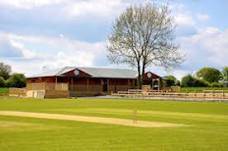 Set up your weekend in style at the cricket club....
Youth training commences at Charlbury Cricket Club for U9 to U17 ages groups from 6.30 pm on Friday 23rd April. All welcome. The all-stars and dynamo sessions start on 7th May.
Hospitality will be open by table service for 96 people with " Copper Pot " supplying a full menu from 23rd and every Friday night. Hospitality opening times are 6.00 pm -9.00pm  this Friday. Full details can be found at charlburycricketclub.com
Sun will be out, bar open, children entertained ... whats not to like .
Paul D Jenkins · Thu 22 Apr 2021, 16:41 · Link