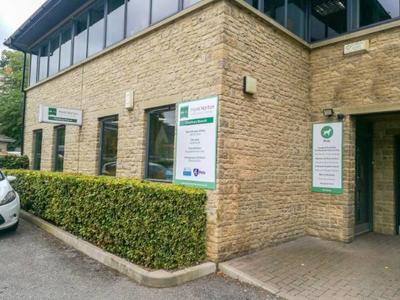 Hook Norton Veterinary Group Spreads Cheer to the Blue Cross Charity cats in Burford
Hook Norton Veterinary Group is helping to support the local charity Blue Cross rehoming centre in Burford with a donation of tasty treats for 100 cats. Each cat will enjoy a month's supply, allowing them a daily treat of the delicious salmon paste Add One®, developed in collaboration with vets.
The practice team is delighted to help the Blue Cross, it is an invaluable charity and much appreciated by everyone in and around the local area. Sophie Williams, Head Nurse, explains the importance: 'It's a pleasure to support the Blue Cross with this donation. Treats can play an integral part in forming a bond, particularly for pets in animal shelters that may be more nervous of human interaction. Add One® can be very useful in making activities, such as grooming, a more positive experience. Of course, it is also lovely to see each feline's unique character and personality start to shine!'
While it is important not to over-indulge pets, these treats are a great everyday option as they are low in calories and have other health benefits. Sophie adds: 'Many of these cats will also have underlying health problems, making a paste particularly handy for encouraging intake of medications with reduced handling stress.'
The Blue Cross is based on the Shilton Road in Burford and cares for many animals, including cats, dogs, small pets, and horses. They rely on donations from the public to carry out their vital work within the community. The Blue Cross in Burford provides veterinary care, expert behaviour help, and finds them loving happy homes and offers advice and education for current or future pet owners and pet bereavement support.
Hook Norton Veterinary Group provides veterinary care for the horses at the Blue Cross in Burford, assessing each new intake of horses and providing the horses' ongoing veterinary care before the Blue Cross finds them their forever homes.
Katie Stiles, Animal Welfare Assistant says: 'We really value donations that mean we can continue to provide a high level of quality care for our cats. It is brilliant to be able to provide the cats with such a lovely treat. This will enable us to identify individuals that particularly benefit from a little extra treat in their daily routine, and incorporate this into their long-term care wherever possible.'
Members of the public can donate to The Blue Cross by visiting their website www.https://www.bluecross.org.uk/oxfordshire-burford-rehoming-centre
Hook Norton Veterinary Group provides a professional and modern pet, equine and farm vet service with traditional values in an approachable and compassionate manner. With surgeries in Hook Norton, Charlbury, Deddington and Moreton-in-Marsh, they aim to be a strong member of the communities each practice occupies. The veterinary practice is a member of the Royal College of Veterinary Surgeons (RCVS) accreditation scheme, which means they have passed rigorous inspections covering health and safety, hygiene, the provision of 24-hour cover and clinical governance.
As an independent veterinary practice and member of XLVets (a group of independent veterinary practices across the UK), they strive to provide a traditional yet specialist approach in all aspects of animal care. The practice offers a full range of vet health care services, provided by a caring and dedicated team of professional and support staff, many of whom have specialist interests and qualifications, ensuring clients and their animals have the veterinary care they need.
Hook Norton Veterinary Group's Charlbury branch is located at the Spendlove Centre and can be contacted via 01608 811250 or charlbury@hooknortonvets.co.uk. 
Verity Ramus · Wed 7 Apr 2021, 14:04 · Link