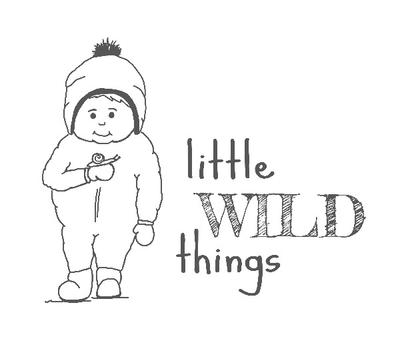 Proposed retrospective change of land use by Little Wild Things C.I.C
Who are we?
Little Wild Things is a community interest company run for the benefit of the families of Charlbury and the surrounding villages in West Oxfordshire. Our social purpose is to provide outdoor nature play for young children in an area of local woodland. We are passionate about getting kids outside and inspiring them about the natural world.
What do we do?
We run regular woodland sessions for pre-school and primary school age children to attend through local nurseries or with their parents. Activities at a session might include bug hunting, mud painting or building pixie gardens. We've been running in the area since 2014 and usually have over 150 children joining our outdoor sessions each week. We employ local people, have local volunteers and work with six pre-schools, one school and hundreds of local families.
Our history
When we set up in 2014, we were working from a woodland site on the Ditchley estate. Our sessions became very popular and we built up a strong community following in this time. We were required to leave Ditchley in 2020 due to essential tree felling works on the estate. In order for us to continue offering our services to the families and pre-schools we had been working with, it was essential that we find a new woodland site close to Charlbury. We were delighted when the Cornbury estate offered us the use of Little Cranehill Copse in August 2020. During our move we had tremendous local support and were able to raise over £5000 in donations from local people in just a few weeks to cover the costs of setting up our new site.
Planning application
In order to comply with planning law in working from this new site, Little Wild Things intends to apply to the council for a change of land use. The proposal concerns the erection of a yurt within the woodland and the extension of an existing area of hardcore to be used as a carpark. All planned changes are temporary and reversible as the ethos of our organisation is to leave no trace.
The area under proposal sits on land owned by the Cornbury Estate and is located approximately one mile outside Charlbury, to the west. The site consists of a small area of woodland, within Little Cranehill Copse, and an area of hardcore in the corner of the adjacent arable field.
The existing area of hardcore, which is in place for use by the Cornbury Estate's agricultural vehicles, does not provide sufficient parking space for use by families attending Little Wild Things. Prior to the opening of Little Wild Things last year, a section of temporary rubber matting was installed, kindly lent by the Cornbury Estate. Sadly, this rubber matter was stolen from the site a week ago. As further theft cannot be prevented, replacing the mats is not an option, but work is urgently needed to prepare the ground to allow Little Wild Things to re-open as planned in April. Any work to re-do this area so that it is suitable for cars is a huge cost for us as a not-for-profit organisation to bear, but without the space for people to park, we cannot deliver our important offering to the community.
We have therefore made the difficult decision to go ahead and lay an additional small area of hardcore to replace the stolen rubber matting. This work will then be included in a retrospective application to the planning department to be submitted in the near future.
Little Wild Things want to make the town council and the local community aware of the intended work, and reassure people that an application is imminent and the proper permissions will soon be in place. We are working closely with WODC to draw up a retrospective application for change of use, including the implementation of measures to mitigate any adverse impacts our presence may have on the local area, namely the installation of a hedge to screen cars from view.
We are very excited about opening in April after such a long period of closure, and working closely once again with the children and families in the local area. We feel passionately that what we do is enormously important and we are incredibly grateful to the Cornbury estate in allowing us to use a part of their fantastic woodland for educating and inspiring children. If you would like to know more about Little Wild Things you can find more information on our website.
With warm wishes,
Christine Donaldson and Charlotte Hansford
Little Wild Things CIC
07703121715
Christine Donaldson · Thu 1 Apr 2021, 10:48 · Link