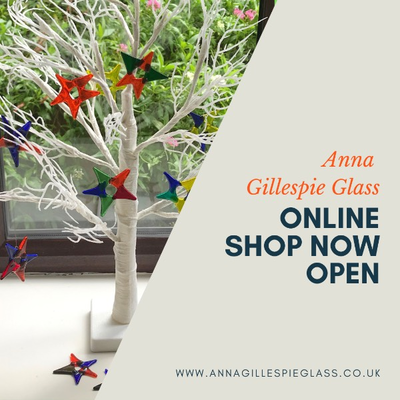 Shop Local - new online shop for glass gifts
Today is the grand opening of my online shop! You are warmly invited to visit and to start thinking about Christmas presents.
As Christmas Artweeks are a thing of memory of the past and hope for the future, I have set up a small online shop as part of my website. 
annagillespieglass.co.uk/store
It is all a bit of an experiment. I am offering 3 categories:
Christmas stars
Small gifts
Slightly larger stained glass panels for big presents
If you are in Charlbury I am happy to deliver on foot as part of my exercise and fresh air regime. Alternatively, I can post the smaller items/arrange courier delivery for larger things.
Anna Gillespie · Fri 13 Nov 2020, 20:48 · Link