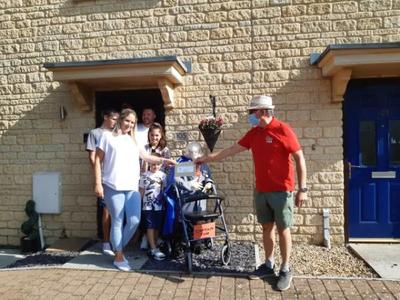 Charlbury Street Fair Superhero Winners
Charlbury Street Fair Superhero ( Scarecrow) Winners
First we like to say a big thank you for all the entries to the first Superhero (Scarecrow) Competition, it was a very tough to judge and pick winners as they all very good but we have finally managed to pick.
1st Captain Tom
We picked this one as it looked amazing and life like. Also, we think he was a Superhero. The Family has Kindly donated the £50 prize money back to Street Fair.
2nd Little Monkeys
We Picked this one as they were made by children of Key workers and they made us to think.
Little Monkey has Kindly donated there £30 Prize money back to Street Fair.
3nd WI Sally the Domestic Superhero
We choose this one as the WI Ladies have been working hard making Scrubs for NHS Workers.  The WI have also kindly donated their winnings back to Street Fair.
Thanks again and we are planning to do it again next year and the possible theme will be Olympic and Paralympic Stars.
Rachael Lunney · Sun 20 Sep 2020, 18:55 · Link