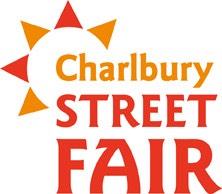 Charlbury Street Fair Auction
Charlbury Street Fair Auction 2020
A Pair of Full Weekend Wilderness Tickets for 2021
Ditchley Tour 2021 Tour and tea with the Bursar for a party of up to 6 persons Timing will be from 2.15 pm through to 4 pm.
A one-day printmaking workshop where you can learn about printmaking and make prints. Choose from one of the following - Monotype Printmaking - Relief Printmaking (linocut) - Intaglio Printmaking (engraving and etching) -Lino Etching -Collagraph.  Each workshop will start at 10.00 a.m. with an introduction to the process, and end at around 4.00 p.m. Lunch will be provided as well as tea and coffee during the day. All materials will be included.
1x Personal Training Session and programme with Jason at Charlbury Community Centre Gym.
Two month gym membership of Charlbury Community Centre Gym
Breakfast for two at Lucy's Tea Room, Stow on the Wold with a trip in a Morgan sports car there and back from Charlbury.
A bottle of house of commons wine
To make a bid Please email csfraffleauction2020@gmail.com with your highest bid.
Final Bid by Saturday 19th of September at 6pm
Rachael Lunney · Mon 7 Sep 2020, 09:41 · Link