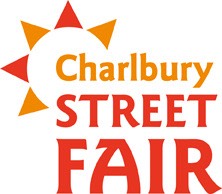 Charlbury Street Fair Draw tickets on sale saturday
First Chance to buy your 2020 Street Fair Draw Tickets and have some great prizes.
£350 Kindly Donated by Andrew Shaw and Fairfax and Co
£100 Kindly Donated by Tim at Cotswold Frames and they also donating money toward printing on the draw tickets.
£5 a Book and all the money raised goes towards the upkeep  of the Corner House and Memorial Hall and this year  they have lost a lot of money in hall hire because of Covid, so please support and keep these two buildings going.  
Rachael Lunney · Wed 19 Aug 2020, 09:54 · Link