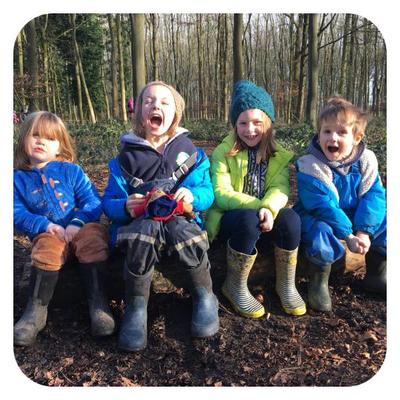 Cornbury to the rescue!
Dear Wild Things of all sizes,
We are ecstatic to be able to tell you that we have FOUND A NEW SITE!
The wonderful Lord Rotherwick and his team at Cornbury park, have come to our rescue at the 11th hour and have offered us part of their gorgeous estate to work from. Best of all, it is on the very edge of Charlbury, only five minutes away from our previous site, so we can continue to play with all you delightful people!
We are very much hoping to be able to start running sessions in some form from mid-September. Things will be a little different due to the various virus restrictions, but we will do our absolute best to make things as much fun as we can.
In order to get this new place up and running, we need to have a site survey, undertake some tree work and put in a carpark.
We are desperate to do all this so that we can start offering you all sessions again, BUT we think it's going to cost us around £5000 to make everything shipshape and get the new site up and running. Although we have been gratefully making use of the available government support, we have had no income at all since March, and with various ongoing costs our pockets are now quite literally empty! We know it's a lot to ask in these uncertain times but if you could possibly support us with a small donation we would be eternally grateful and you will be doing your bit to ensure the survival of our small business and the blissful muddiness of many, many local children.
Please help us by donating whatever pennies you can spare on our JustGiving page, by sharing our fundraising campaign and by spreading our exciting news far and wide!!!
Little Wild Things justgiving page
We can't wait to see you all again! Watch this space for more details on when you can come and check out our new digs!
Hooray hooray hooray!
Your wild friends,
Chris, Charlotte, Alice and Charlotte
Charlie Hansford · Thu 13 Aug 2020, 12:17 · Link