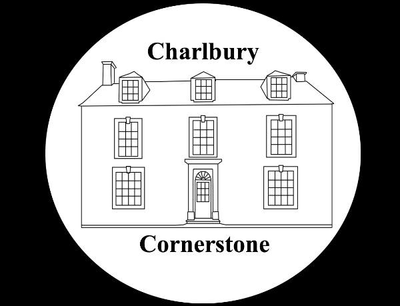 Cornerstone at the Corner House
The Corner House is now home to a new community hub for Charlbury called the Cornerstone. Set up by St. Mary's Church with help from the Community Centre, the soft launch of the Cornerstone project will be on August 10th 2020, when the doors will open for the expanded Give & Take, the Learning Café and the Place to Talk.
Expanding the Give & Take with the help of Christine Elliott and apple sharing, will allow Charlbury residents to have a year-round place to share excess local produce (look out for our daily list of fruit and veg) and continue to support our community larder. St Mary's will continue to manage financial donations to allow purchases of fresh food for local families.
The Learning Café will be run in conjunction with the Community Centre and the Youth Team. Help on homework can be provided year round and, until the library opens again, the Cornerstone plans to host Story Time Mornings for younger children. We also have plans for the Learning Café to be a place for lifelong learning.
A Place to Talk will bring advisory services to Charlbury in the next few months. The Cornerstone is working with Citizens Advice Bureau and other service groups to give them a place to meet with Charlbury residents.
We are grateful to the Corner House for making space for the Cornerstone. The Youth Team did a great job repainting the former library space, and we are cobbling together furnishings and making bunting to add to the ambience of this new community space. We'll be open Monday to Friday from 10am to 1pm in August and increase hours to 10am to 3pm in September.
We believe the Cornerstone can provide a base for all of Charlbury which would enable us to build a stronger community, both for those who give and those who receive. If you would like more information on the Cornerstone, please contact us at Cornerstone@stmaryscharlbury.co.uk, or call us on 819253.