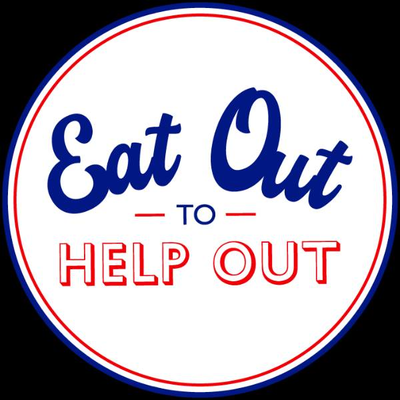 Charlbury Deli's supporting the Government's Eat Out to Help Out scheme
The Deli's enthusiastically supporting the government's Eat Out to Help Out scheme. For the avoidance of doubt: we're supporting it because we think it's good for Charlbury and for the Deli. What the Deli directors think about the rest of its policies they're keeping to ourselves.
What's the offer?
Everyone, including children, gets 50% off food and soft drinks consumed at the Deli* That includes just having a cup of the best coffee in the Cotswolds. Or having a slice of one of Lynne's home-made cakes - as long as you intend eating it at our seats.
But isn't the Deli socially distancing?
Yes. The indoors cafe seats won't open till we're convinced it's safe to reduce social distancing. But there are seats in our garden and outside on Market St. And there's new sculpture in the garden.
When's it on?
Every Monday, Tuesday and Wednesday in August. You can use the offer as often as you like*
How will it work?
Our prices will be halved when you pay.
Do you need vouchers?
No. Just expect to pay half what you expected on food and non-alcoholic drinks. Including our new alcohol-free wines
Is there a limit?
The 50% discount is capped at £10 per person. Each time you eat or drink*
Is there a catch?
Let's be clear: this isn't being funded by shareholders. Every Wednesday night, we tell HMRC how much we've discounted, and HMRC will put that amount into our bank account by the following Tuesday (which is about as long as it'd take us to get credit for a card transaction). Throughout this crisis, HMRC's been 100% reliable at getting money into our account when they said they will.
One oddity is that during the promotion, it'll be cheaper to eat a pork pie at our seats than to take it home. That might sound silly, but them's the rules and we didn't make them. 
*There must be some small print
Well: you can't claim discount on alcoholic drinks. And it's only Mon-Wed in August. But you can come back as often as you like. Otherwise: that's it
Michael Flanagan · Sun 2 Aug 2020, 16:56 · Link