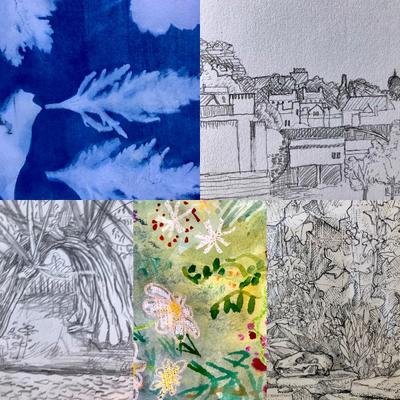 Come join a collaborative art project!
Charlbury Arts Society are running a collaborative sketchbook project would you like to join in? The aim is to enjoy and explore creativity through filling sketchbooks on different themes, passing around to a different member each month. You will get 'your' sketchbook back at the end, filled with different artistic responses - a poem, a sketch, a collage; the possibilities are endless.
You don't have to be an 'artist', it is open to all but we would ask you to join the society, only £10, to receive your sketchbook and participate (as well as all the other benefits of being a member of the Art Society).
For further details please contact Jody O'Reilly on jody.m.oreilly@gmail.com
Jody O'Reilly · Sun 28 Jun 2020, 09:32 · Link