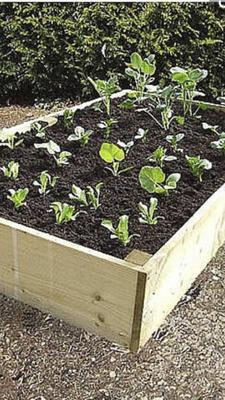 Pop up veg patch
The team at the Charlbury Community Centre has a fund available to build small, raised beds in Charlbury residents' gardens/back patio areas so local people can grow vegetables (and flowers!). The aim of the project is to:
•   build something positive for self-isolated, socially distanced and others
•   provide summer employment for Charlbury youth
•   build enduring relationships within our community
 The Centre staff will manage the project and will provide labour and supplies such as wood frames, liners, top soil, seeds, seedlings and watering cans.
 We estimate that with our current funds we could create and help maintain about 30 Veg Patches employing 10 to 15 youth. If there is greater demand for veg patches we will try to raise additional funds.  We will not charge for the veg patches but will accept donations.
The beds are "pop-up" ones so, though welcome to keep it, if you ever want it taken away because you no longer want it, you can contact the Community Centre and someone will come and take it away.
 If you or someone you know would like to have a veg patch in your garden or patio area, please contact mglasgow@theridgegroup.com . 
Tanya Stevenson · Tue 26 May 2020, 14:39 · Link