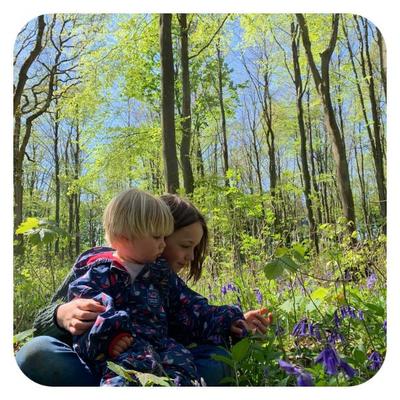 Little Wild Things needs your help
Dear Wild Things of all sizes,
It is with enormous regret that we must inform you that the HDH Wills Trust will no longer be allowing Little Wild Things to rent their woodland after July 2020.
We are utterly devastated by this eviction and as things stand, unless we can find a new home very soon, Little Wild Things will be forced to close down in mid-July. It may be that we can run a final few adventures from our current site if lockdown restrictions are eased in the next few months, but nothing is certain.
Like many community organisations in this unprecedented time, we have been facing an uncertain future and this news is another miserable blow. The only thing we are certain of now is that we love what we do, we think it's important and we want to keep doing it somewhere and somehow.
We've lost count of the number of times we seem to have said this in the last three years, but we are again on the hunt for a woodland. We have been unable to find a site we can rent and keep working within our community, so we are now looking to fundraise and buy some land that we can run our little enterprise from going forward.
Please help us by spreading the word that we are looking to purchase an area of land within 15 minutes of Charlbury, at least 2 acres in size, with good access to a road. We would love to hear from you with any contacts or suggestions and please share our appeal on social media. We can be contacted by email at littlewildthings@outlook.com.
We have poured buckets of work, sweat and love into Little Wild Things over the last 6 years and it has given us enormous joy. We will fight unreservedly to survive this and come back bigger and better.
Watch this space.
Your wild friends,
Chris, Charlotte, Alice and Charlotte
xxx
Charlie Hansford · Fri 1 May 2020, 15:37 · Link