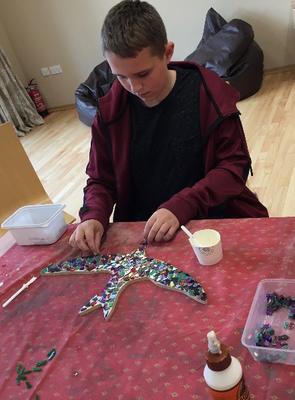 Swifts Mosaic Workshops POSTPONED
Following the successful project to make a swoop of sixty mosaic swifts for the Community Centre courtyard we have been invited to make another sixty swifts for the library walls. 
Workshops to make the swifts will be held on the afternoons of Wednesday April 8th, Wednesday April 15th, Saturday April 18th and Saturday May 2nd. 
 Workshops will be 2.00-4.00 in the Community Centre. 
 If you would like to join one of these please contact Phil Roberts: philroberts76@outlook.com (Tel: 810762). 
 There is no charge for these workshops and you will be able to enjoy your mosaic swift placed among all the others whenever you visit the library.
Tony Lloyd · Fri 13 Mar 2020, 18:01 · Link