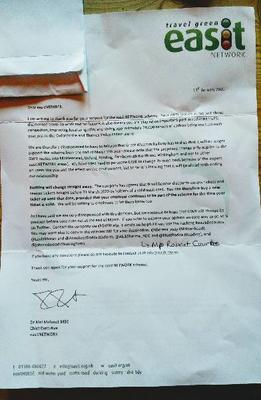 GWR to withdraw from Easit Scheme
Easit sent me a letter that basically states that GWR are withdrawing from the scheme after 31st March 2020. Easit urges users to write to their MPs.
I understand that not all Charlbury Easit users have been notified.
This affects our commuter route into Oxford.
Miranda Higham · Fri 17 Jan 2020, 08:39 · Link