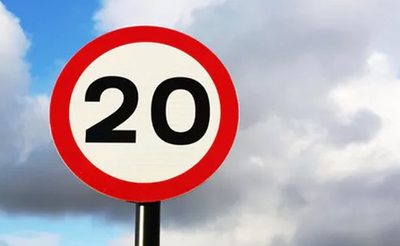 20mph limit consultation begins
Oxfordshire County Council has opened the consultation into a 20mph limit for Charlbury.
The proposed limit would cover:
All roads in the town centre area
Ditchley Road and the Green
Grammar School Hill past Charlbury Pre-School
Enstone Road crossroads, including the Hundley Way turn
In addition, the 30mph limit on Enstone Road/Banbury Hill would be extended to the beginning of the 'dip'.
The plans have been drawn up by Charlbury Town Council and Oxfordshire County Council. The cost of signage would be funded by the Town Council while the legal work is funded by a developer contribution already secured.
You can view the plans, and make comments, on the Oxfordshire County Council website.
The plans are more likely to be taken forward if Charlbury residents support them, so it's important that there's a good response to the consultation.
The questionnaire on the OCC website also has text boxes where you can make additional comments. For example, if you support the plans but would like to see the limit additionally applied to other roads, you can use the text boxes to say so.
The consultation is open until 8th November.
Richard Fairhurst · Thu 10 Oct 2019, 09:53 · Link